Mr Akin Oluwole
MB, BS, FRCS, LLM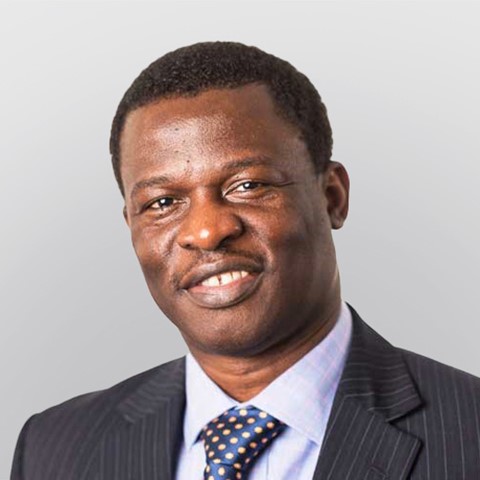 Mr Akin Oluwole is a highly experienced Consultant Vascular and Endovascular Surgeon with his NHS practice at the Nottingham University Teaching Hospitals. He has 20 years' experience treating varicose veins and specialises in endovascular (keyhole) treatments. He treats around 25 – 30 patients for varicose veins every month across his NHS and private practices, and offers treatments for leg pain, leg ulcers, blocked arteries, all types of aneurysms, botox treatments for hyperhidrosis, and carotid surgery for stroke prevention.
As the Training Programme Director for Vascular Surgery with Health Education England (HEE) East Midlands, he is responsible for the training of future vascular surgeons and remains at the very forefront of advanced teaching and research. He developed and currently leads the complex aneurysm repair programme in Nottingham and runs yearly Vascular Training Workshops for vascular surgeons.
Mr Oluwole is a member of the Vascular Society, the European Society for Vascular Surgery (ESVS), the British Society for Endovascular Therapy (BSET), the International Hyperhidrosis Society, the Royal College of Surgeons, and holds a Master of Laws (LLM) degree with an interest in clinical governance and risk management. He has done voluntary work with international medical charities providing vascular service to developing countries, and spends his spare evenings helping in soup kitchens with his local church in Nottingham.
2009: Master's Degree in Medical Law & Ethics (LLM)
Nottingham Law School, Nottingham Trent University
1997: FRCS (Fellowship of the Royal College of Surgeons Glasgow)
1989: MBBS (Bachelor of Medicine; Bachelor of Surgery)
College of Medicine, University of Lagos
Member, British Society of Endovascular Therapy (BSET)
Member, European Society of Vascular Surgeons (ESVS)
Member, Vascular Society of Great Britain & Ireland (VSGBI)
British Medical Association (BMA)
Royal College of Surgeons of Glasgow
Member International hyperhidrosis Society
Action against Medical Accidents (AvMA)
Specialistinfo Directory